ANGAD LYRICS – Fotty Seven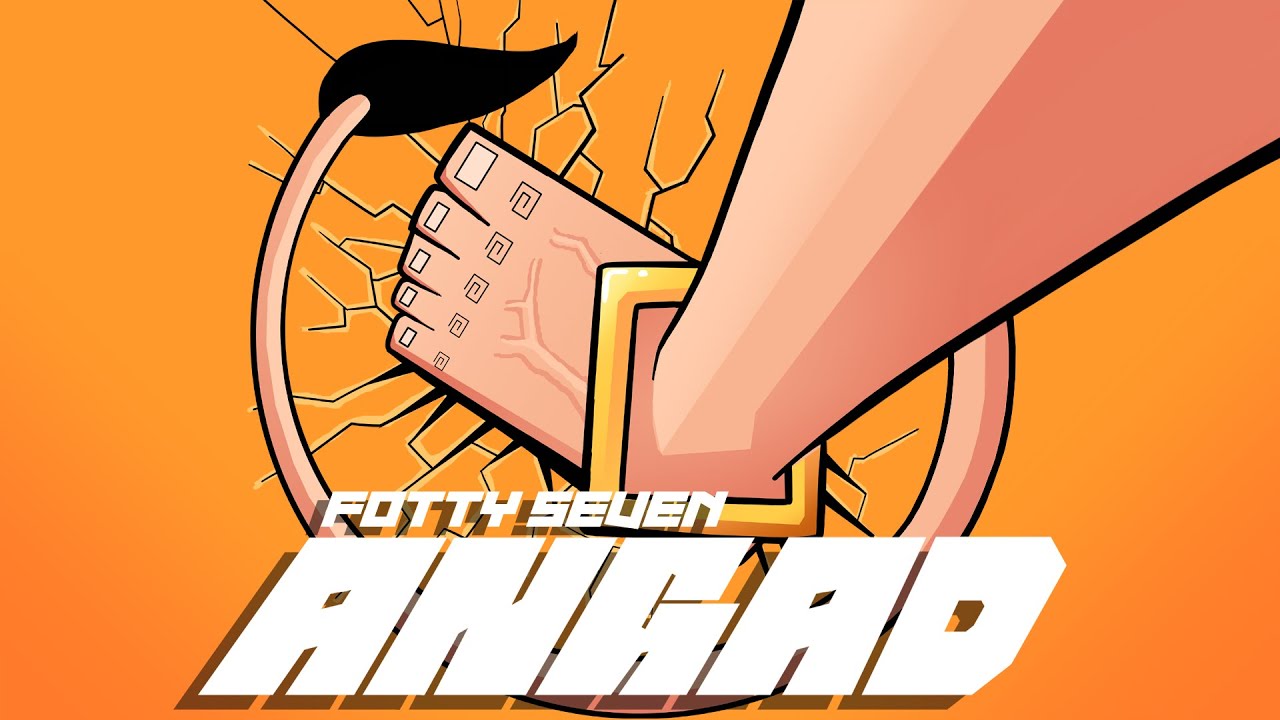 Hindi song Angad is sung by Fotty Seven, and it's music is given by Arjun, while Fotty Seven has also written the Angad Lyrics.
| | |
| --- | --- |
| Singer | Fotty Seven |
| Music | Arjun |
| Song Writer | Fotty Seven |
ANGAD Lyrics
Bas thi sangeet ki sangat
Ab thodi sangeen hai sangat
Legato lagaate lagaate laga dali lanka
Ab lagte hai langar
Hunger
Rehti Mangal se Shankar
Main man main hila du jungle
Jahan sab ko milte hai cold feet
Maine apne pair jama diye
ANGAD
Trahimam trahimam
Boss fight bhai Thalaivar
Meri chalti hawa
Ke kal the gawah
Aaj karte sawal
Jaise lenge mera viva
Buddhi se hai 16 ka tu
Dilli ka chhora na ho raha kaabu
Chaahe ghoda ya rook
Maine moda hai rookh
Kehte thoda toh ruk
Maine chhoda na route
Ghaav milega baato se gehra
Zara gaur se sunn mai kya keh raha hoon
Patti rap ka king, pharaoh
Baal khule toh dikhenge bhairo
Hater aane lage thok ke bhaav, mai rok ke bhaav,
seedha karu inhe moo pe ignore
Damn diya maine ek bhi nahi, they're fake beneath,
I'm making green jaise Lou Ferrigno
Label bole mujhe superhit do
Fans bole apna naam mere upar likh do
Brands bole mere joote ghis do
Mai baitha Manali mei kar raha dhoop mei chill bro
Zor laga liya logo ne
Neeche nahi la pa rahe mujhe
Zor laga le tu thoda aur
Bola ni papa ne tujhe?
Jo bhi galat hi zubaan chalaate hai
Mujhe karze utaarne aate hai
Maine tuition diye hai 12vi ko
Mujhe bachche sudhaarne aate hai
Saude se pehle tu 100 de bro
Mehnat ke aage hai kismat fail
Haath hila ke tu raazi nahi aur
Tere lang lakaar hai kismat mei
Tere pair bhaari hai tabhi god bhari hai
Tera bhai chup tabhi saare bol pa rahe hai
Jaise Baichung, maine saare goal maare hai
Jaise kaiju, saare sheher khauf kha rahe hai
Jaise Katju, saare piss off kare hai
Tera bhai hard, baaki saare soft khade hai
Hua tera boy caught jaise Geoffrey hai
Tere jaise 2 rakhe hue naukri pe
Tere se pehle bhi dher saare the enemies
Aate hai group mei saale failate pandemic
Tuney nahi jaana kahin, pehle Jalale calorie
Fotty se faaltu faile file hogi felony
Jade hai andar tak hila ke dekh le
Pakad hai proper haath mila ke dekh le
Haalaat kar dete majboor aisa bann ne ko
Seekhta nahi koi duniyadari ma ke pet mei
Na hobby na plan b
One man clan nahi, one man family
Kari jo ungal toh ab hoga sehen nahi
Teri ma ki groot, rip Stan lee
Nothing to lose, bhar chuka bag
Gaane nahi likhta, darj hote facts
Desi hai karte nahi kharcho pe sweat
Makke ki roti, Sarso ka swag
Lambi race ke ghode chale dhai kadam
Gale mei jaan chahiye nahi mic mei dum
Chhote mei tuney nahi khaye badaam
Fir bhi tujhe yaad hai na kya hai tere bhai ka naam?
Naam 47 hai
Let's go
Bas thi sangeet ki sangat
Ab thodi sangeen hai sangat
Legato lagaate lagaate laga dali lanka
Ab lagte hai langar
Hunger
Rehti Mangal se Shankar
Main man main hila du jungle
Jahan sab ko milte hai cold feet
Maine apne pair jama diye
ANGAD