Game Over Lyrics – Karan Aujla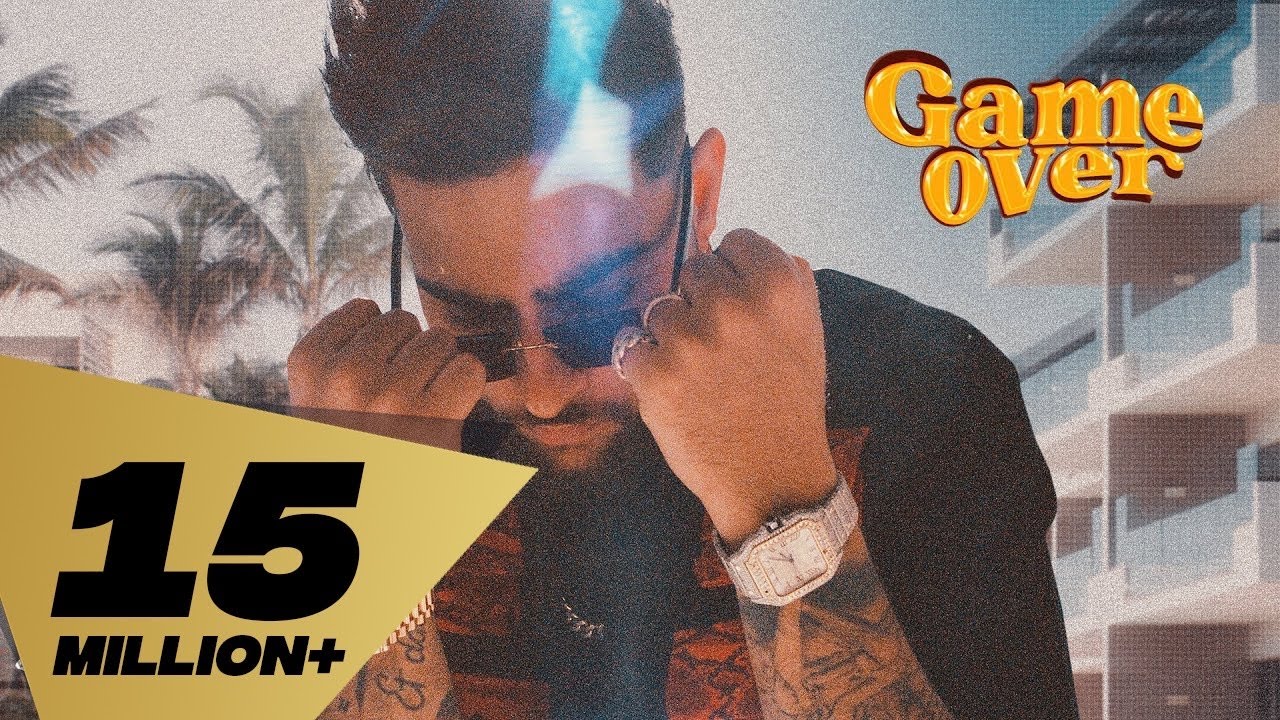 Punjabi song Game Over Lyrics sung by Karan Aujla. Music is given by Yeah Proof and Lyrics written by Karan Aujla.
| | |
| --- | --- |
| Singer | Karan Aujla |
| Music | Yeah Proof |
| Song Writer | Karan Aujla |
Game Over Lyrics
Yeah Proof!
Game over!
Paayi firdi Dior kude
Game over
Kaddi jatt ne vi taur kudey
Game over
Poora kambda floor kudey
Game over
Game over
Game over
Over over
Wagon de wich kehnde loki
Naar jatt di aaundi ae
Jadd mere val dekhe oh
Hathan naa heart banondi ae
Rab ne ditta baahla
Tenu husna di na thod kude
Ni nakhre di percentage zyada
Thodi gussekhor kude
Game over
Teri car Mercedes kude
Game over
Wich Aujle di CD kude
Game over
Mere piche LAPD issa
Game over
Game over
Game over
Over over
Moran to chori gori ne
Taur kari ae dekho
Tikka laya ni kaala
Ik galti hor kari aa dekho
Munde ne hunde ne gunde kal de jawak
Taan hi 32 ton 45
Change main bore kari ae dekho
Game over
When I pull up with my gang issa
Game over
Tera Cali da slang kude
Game over
Baahli kem lagge damn issa
Game over
Game over
Game over
Over over
Kehndi tere yaar yaar ne fake
Gehdi moore maar maar na dekh
Ve main teri reach ton baahar
Jatta menu baar baar na dekh
Mere naal bol bool na jaa
Aiven mere kol kool na aa
Main keha gusse jehi na hoya kar
Bas pyaar pyaar naal dekh
Gori gardan teri jidon
Baal jaande ne tilak kude
Pichhe chhad'da cotton sachi
Nature tera silk kude
Ankh teri ne kheleya menu
Mai vi addiye karda ki
Mel tera te mera kudiye
Sugar de naal Indian tea
Game over
Allah khoob khoobsurti ae
Game over
Tang bakhiyan to kurti ae
Game over
Tnnu kihdi dass gudti ae
Game over
Game over
Game over
Over over
Yeah Proof!